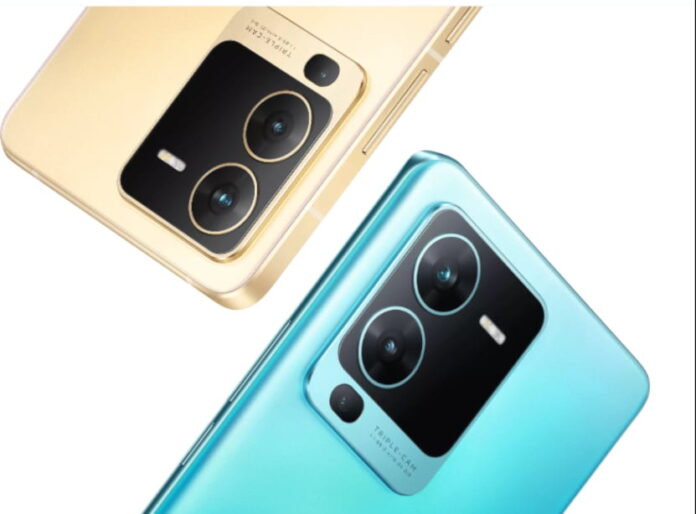 Letsgoph.com |2022 was a year of victory and breaking mobile boundaries for vivo. Last year, the brand successfully launched an interesting mix of premium, mid-range, and entry-level smartphones that meet the consumers' digital needs and redefine their mobile photography experiences.  From vivo X Fold to vivo X90 Series, vivo has never stopped creating and developing groundbreaking innovations that made widespread noise globally.
The Most Loved Flagship Device of 2022
In April 2022, vivo released its first folding screen mobile phone – the vivo X Fold, in international markets, which was equipped with a Snapdragon 8 processor, dual 120Hz E5 screens and full-focal ZEISS quadra lens. Apart from these hardware features, the vivo X Fold has a massive 4,600mAh battery paired with 66W dual fast charging support, allowing fans to enjoy and finish all their digital adventures throughout the day. In that same month, vivo also unveiled the vivo X Note which comes with a 7-inch large screen, and has the same features with the vivo X Fold.
However, one can't deny that last year's darling of the crowd was the vivo X80 Series. This technological masterpiece from vivo developed in partnership with ZEISS, boasts nothing less than the best when it comes to quality, performance, materials, and lens coating. Its breakthrough features include the 50mm portrait lens  supported by a better Gimbal technology that delivers outstanding photos and video stability. The vivo X80 Series is also the first smartphone in the market that supports  a Sony IMX866 sensor, which allows users to capture pro-grade images. Aside from its advanced imaging capabilities, the vivo X80 Series also debuted a custom chip especially conceptualized by vivo – the vivo V1+ Chip,  designed to make display and imaging graphics more immersive.
In May 2022, vivo asserted its position as a mobile  photography master with the launch of the vivo V25 series, showcasing outstanding night photography specs, stunning Photochromic 2.0 color-changing technology, and powerful performance that are essential to Gen Zs and Millennials. Dubbed in the Philippines as the #NightPortraitMaster, the vivo V25 Series is equipped with a 64MP OIS Ultra-Sensing rear camera with an Extreme Night Vision feature that offers fans clearer and steadier videos and quality photos even when shot under low light conditions.
vivo also unveiled its new X Fold+, the latest addition to the X Fold foldable phone series. Powered by the industry-leading Snapdragon 8+ Gen 1 Mobile Platform featuring an enhanced Secure Processing Unit (SPU), vivo's X Fold+ offers an improved design and performance. "We have positioned the X Fold series to be our flagship professional foldable smartphone line. We are placing emphasis on this excellent signature product as it underscores our confidence in the future development of foldable phones," said Huang Tao, Vice President of Product at vivo. X Fold ushers in a new era of foldable phones by bringing together a multitude of technologies inherent to this type of phone, including 2K+ Ultra Vision Foldable Screen, 3D Ultrasonic Dual-Screen Fingerprint Scanning, and50W wireless FlashCharge.
Last but not the least is vivo's latest flagship X90 Series smartphones, the vivo X90 and X90 Pro released globally last November 2022. The series delivers a whole new set of advanced camera features and all-around performance upgrades powered by a state-of-the-art dual flagship chip technology featuring vivo's exclusive V2 chip.
Equipped with ZEISS Optics, the vivo X90 rear cam sports a 50MP primary sensor backed by a 12MP ultrawide lens and 12MP portrait sensor; while the vivo X90 Pro features a 50MP main and  50 MP portrait lens accompanied by a 12-megapixel wide-angle offering. The vivo X90 Series' triple rear ZEISS-branded cameras all provide users with stunning images and video outputs. On the front, the vivo X90 and vivo X90 Pro offer a 32MP selfie camera, allowing fans to capture brighter, more vivid selfie images.
Continuing the Legacy: Bold Innovations,  Stable Local and Global Performance
In 2022, vivo was able to secure more victories locally and in the global market. According to data released by IDC, vivo joined the list of top 5 smartphones in the Philippines in the  first quarter of 2022, with a 335.4% QoQ increase in its shipments.  In Q3 and Q4 2022, vivo was able to secure the 5th spot in terms of shipment in the global smartphone market, accounting for the 9% (Q3 2022) and 8% (Q4 2022) of the market share.
Based on the latest Canalys report on the smartphone landscape of the Philippines, vivo achieved a 159% year-on-year growth which may be attributed to a series of new technologies, products and marketing initiatives rolled out last year.
Launch of Self-Developed Chips
In April 2022, vivo introduced the second generation of self-developed chip V1+ together with the vivo X80 Series. V1+ is a fantastic chip with three characteristics: good scheduling, fast speed, and high energy efficiency. Official data shows that its data throughput speed can be efficiently maintained at about 8GB/s; efficiency is improved by about 300% and power consumption is reduced by approximately 72%.
At the same time, vivo and MediaTek have in-depth cooperation to adjust the V1+ chip with Dimensity 9000, and more than 30 patents have been generated in the cooperation.
In November 2022, the self-developed chip V2 was released, which adopts a new and iterative AI-ISP architecture, which brings a comprehensive improvement in compatibility and functionality, and upgrades the on-chip memory unit, AI computing unit, and image processing unit.
vivo's sub-brand iQOO Phones that made noise in 2022
In addition to the new smartphone iterations from the vivo brand, its sub-brand, iQOO, has also successively released iQOO 9 series, iQOO Neo6 series, iQOO 10 series, iQOO Z6 series, iQOO Neo7 series, and iQOO 11 series models in 2022.
The vivo iQOO 10 Pro smartphone is a good package of specs and features that you can expect from the flagship range smartphone. It provides amazing performance to support your gaming session and heavy usage. The iQOO 10 Pro, released in July 2022, debuted a 200W ultra-fast flash charging commercial. The IQOO 10 Pro has an ultra-fast mode, a built-in 4700mAh battery that can be charged from 1% to 100% in only 10 minutes.
A Year To Be Thankful
2022 was nothing but a great year for vivo as it has solidified the brand's commitment to provide global fans with technological masterpieces that continuously elevate their smartphone experience and break mobile photography boundaries.
Whether it is in high-end products or low-end markets, vivo gained good recognition in both reputation and sales and will continue to do so to serve all consumers.
Get up to speed with vivo's latest smartphones, visit its official website, Facebook, Instagram, Twitter, and YouTube channel.