Letsgoph.com | A night of thrilling entertainment, generous jackpots, and unforgettable fun celebrated at the BingoPlus Day: The Jackpot Party last 21 July 2023. The night marked the celebration of a thousand lives bettered with millions in prizes given to all the beloved BingoPlus and ArenaPlus players across the Philippine islands.
The country's premier live streaming bingo and our 24/7 online sports betting app, warmly welcomed both in-studio audiences and online viewers. DigiPlus President, Andy Tsui, in his speech, shared the company's triumphant journey towards digitalization, ensuring top-notch gaming experiences. "As your number-one provider of leisure and entertainment for many years now, innovation accompanied by calculated risks is the most important strategy for staying afloat in the business. If there is one thing that the pandemic taught us, it is to adapt to the evolving needs of Filipino consumers and to turn digital."
The BingoPlus jackpot party is committed to provide a quality and entertaining night for its beloved viewers and players. The event was set with electrifying performances from renowned artists and personalities, such as rapper Andrew E., young-star Heaven Paralejo, the dynamic boy group Alamat, and the charismatic TV host and BingoPlus endorser, Luis Manzano. Adding to the sparkle of the night were the special appearances by recent Binibining Pilipinas queens, including Ms. International Philippines Angelica Lopez, Ms. Globe Philippines Anna Valencia Lakrini, Binibining Pilipinas 2nd runner-up Atasha Reign Parani, Binibining Pilipinas 1st runner-up Katrina Anne Johnson, and the lovely Binibini Ms. BingoPlus, Lorraine Jara. Their presence on stage truly illuminated the show, making it a groovy and unforgettable experience for all.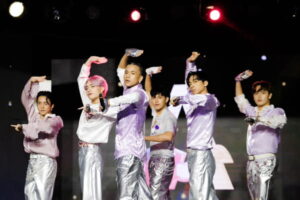 But what heightened the excitement of the night were the incredible prizes awaiting our players, ensuring they would relish in the thrill. Among the enticing rewards were an SUVcar, mobile phones, and a chance to win cash prizes. Also, the night was a pivotal moment for our cherished jackpot winner last quarter as he received the biggest jackpot award ever amounting to 62 million pesos. "Tonight, allow us to reciprocate the support you've wholeheartedly given us. We want to showcase that BingoPlus is all about creating winners, and tonight, we're thrilled to have you enjoy the games, performances, and play to win our prepared prizes, exclusively for you," expressed Jasper Vicencio, President of Total Gamezone Xtreme Incorporated.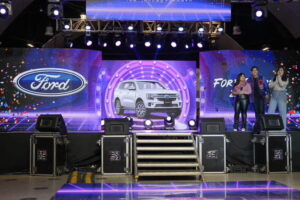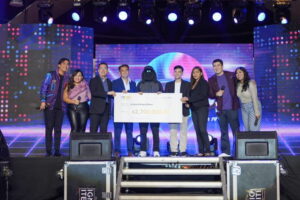 BingoPlus and ArenaPlus remain dedicated to delivering an exceptional and entertaining Bingo and sports experience to all Filipinos. With these brands, you'll indulge in unparalleled fun and entertainment like never before. Don't miss out on the excitement – download BingoPlus and ArenaPlus today from both Google Play and the App Store.