Letsgoph.com | Iced Tea is one of my favorite drinks. It's refreshing and a great alternative to sodas. I've been on the hunt for an iced tea mix that I can make myself for quite some time, but all of the mixes I found were filled with sugar. I was thrilled when I saw this delicious iced tea mix.
Glorious Iced Tea Mixes is a delicious and convenient way to enjoy iced Tea. It's perfect for the office, home, or when you're on the go! It comes in three flavors: Cucumber lemonade, Lemon, and Mixed berries. I tried out all the flavors, and they are amazing!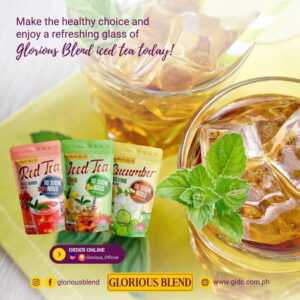 The cucumber lemonade flavor is my favorite. It's refreshing and a great way to cool down on a hot day; it's not too sweet and has an excellent cucumber taste. The Lemon has the perfect amount of sweetness, so it's not too sweet but not too sour either and the mixed berries flavor is also delicious; it has a strong berry flavor that goes perfectly with the Tea.
Glorious Iced Tea Mixes is a beverage sweetened with Stevia. Wait! What is Stevia?
Stevia is a natural sweetener with no chemicals or additives and is safe for people with diabetes to use. It has zero calories but is 200 times sweeter than table sugar, and it's a popular choice for many people looking to lose weight without sacrificing the sweetness of their favorite foods and watching their blood sugar levels.
The Glorious Iced Tea Mixes are very convenient to make; add water and stir. The container is also resealable so that you can keep the rest in there until your next use. I highly recommend this product!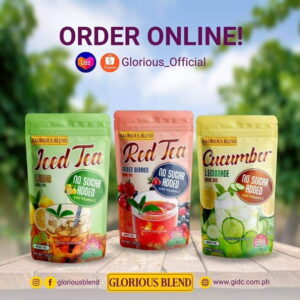 Available via:
 Lazada: https://bit.ly/Glorious_Official-Lazada
 Shopee: https://bit.ly/Glorious_Official-Shopee
 and Leading Supermarkets and Drugstores Nationwide.