Letsgoph.com | The National Commission on Indigenous Peoples (NCIP) fully supports the initiative of the Indigenous Peoples artisans and cultural masters spearheaded by the Head of Tboli/Ubo Cluster in Lake Sebu, and recently awarded Most Outstanding South Cotabateño for his performance to perpetuate Cultural Excellence in the Province of South Cotabato, Mr. Michael Angelo L. Yambok.
The Indigenous People's (IP) month is celebrated annually in October by Proclamation No. 1906, s. 2009 which commemorates the signing of the Indigenous Peoples Rights Act on 29 October 1997. In partnership with various volunteers, IP Artisans, NGAs, NGOs, CSOs, LGUs, and our respective Regional Office and Community Service Center will conduct a simple yet meaningful Indigenous Peoples Month Celebration entitled KISLAP Katutubo: National Indigenous Peoples Month on October 25-27, 2022 in various venues in South Cotabato.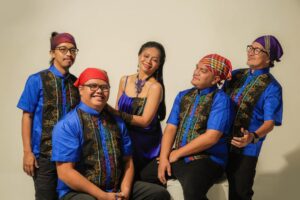 The Ethnographic Commissioner for Central Mindanao as the advisor of the Hear Organizer of the said event provides guidance to promote and seek support for the KISLAP Katutubo to various philanthropists.
KISLAP Katutubo aims to showcase Mindanao Indigenous Peoples' talents, performances of different ethnic groups in South Central Mindanao, modeling of Indigenous Peoples' attires, and traditional sports.
On the 27th of October 2022, the NCIP Region XII Office will conduct a Regional Inter-Agency Stakeholders Forum. The activity includes a Motorcade from NCIP Regional Office to South Cotabato Provincial Sports Complex followed by the Activity Proper to which agencies and stakeholders are as follows: DSWD, DOH-LHSD Cluster, PNP, DILG, CHED, TESDA, PHIC, DepEd, DENR, DAR, DA, AFP, DOLE, DOST, NCCA, NNC, POPCOM, PSA, PIA, EDC, SUMIFRU, SMI, DOLE-STANFILCO, MKWD, ALCANTARA FOUNDATION, Provincial/City and Municipal IPMRs (Region Wide).
With this, NCIP would like to remind and encourages everyone to take part however big or small effort, be a source of peace, hope, and love in supporting the success of KISLAP Katutubo: National Indigenous Peoples Month Celebration where no ICCs/IPs will be left behind.