Letsgoph.com | There are countless songs and stories written about the desire to turn back the clock. Many people want to slow down the aging process and hold on to their youth for a little while longer. While signs of aging like fine lines and wrinkles, age spots, and thinning lips are inevitable as one advances in age, and while it is impossible to turn back time, experts like the medical team of The Icon Clinic can help reverse various signs of aging safely.
Having fuller lips gives one a more youthful appearance, and if one desires to have that bee-stung look, they can seek the help of medical practitioners to undergo a procedure like Lush Lips by The Icon Clinic wherein lip fillers are injected into the lips to give them more volume.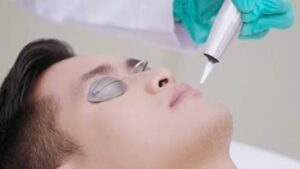 According to Dr. Eric "Yappy" Yapjuangco and his team of specialists, lip fillers are made up of hyaluronic acid, a sterile, biodegradable, clear and colorless material used widely to enhance volume. Lush Lips, a newly-launched service by The Icon Clinic, is an in-clinic procedure, which usually takes 15 to 30 minutes and the patient may go home after.
While the market is flooded with self-administered hyaluronic pens, Doc Yappy cautions the public against using them. "Lip fillers should be administered by experienced healthcare practitioners to minimize adverse effects. The hyaluronic acid pens available in the market may not be FDA approved and may not be safe at all to be administered into the lips, let alone be self-administered. I would not advice doing this. It may cause adverse effects like allergic reaction to the product, infection, and may ruin the lips. Also, there are people who are not good candidates for lip fillers like those with oral sores or oral infections," he said.
Doc Yappy attributes the rising popularity of lip fillers to celebrities and bloggers who have openly admitted to getting them. It is considered by many as a positive thing because it removes the stigma of wanting to enhance one's appearance through cosmetic procedures.
When asked about the difference between lip fillers and topical lip plumpers, Doc Yappy said, "Lip fillers give volume and shape that lasts for 8 to 12 months (case to case basis). Topical lip plumpers give temporary difference in how the lips would appear, but not as much as having a lip filler. Most lip plumpers will give you that 'bee stung' appearance. For longer lasting results, best to have filler injection."
For people who believe they may have undergone one too many lip filler procedures and are not happy with the results, Doc Yappy assures them that this procedure is reversible as long as what was used was a hyaluronic acid-based filler.
For those who are interested in getting lip fillers, Doc Yappy has this to say, "Look for a clinic that uses FDA-approved products, research on the appearance of the lips that you want to achieve and discuss it with your healthcare provider/injector if this is achievable to manage your expectations."
For more information about Lush Lips and other procedures offered by The Icon Clinic, please visit www.theiconclinic.com.
Watch the video for Lush Lips:    https://fb.watch/lfEoqJkRoi/