Letsgoph.com | At that event, visitors could enjoy an introduction to B.LEAGUE, witness free-throw scenes, and catch a glimpse of the hospitality seats for the B.LEAGUE ALL-STAR GAME 2024 IN OKINAWA.
On the event's first day, which took place on Thursday, September 7, approximately 500 visitors attended. Fumiya, recognized as 'the most famous Japanese in the Philippines' with a total of 6 million followers, was in attendance, adding to the excitement on its opening day.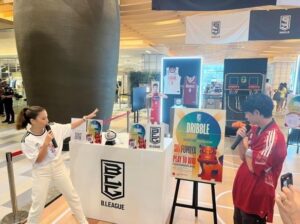 Additionally, B.LEAGUE continued to actively engage in activities to expand its recognition, both in Japan and overseas
The Japan Professional Basketball League held the 'B. LEAGUE Promotion Event' from September 7 (Thursday) to September 14 (Thursday), 2023, at 'MITSUKOSHI BGC' in Manila, Philippines, which had its grand opening in July of that year. In conjunction with this event, they invited the media to a media event held on September 7, 2023, from 1:00 PM to 1:30 PM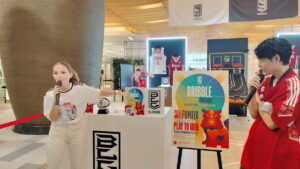 The B. LEAGUE "All-Star Game" was scheduled to take place in Okinawa in January 2024, with Filipino players expected to play in the game, generating even more attention. Additionally, there was a plan to offer "hospitality packages" so that visitors could interact with the players and enjoy a comfortable on-site game-viewing experience in Okinawa, a highly anticipated opportunity for enthusiastic fans. They hoped that all attendees would share the appeal of the Japan Men's professional basketball league, B. LEAGUE, and Okinawa with the people of Manila, Philippines.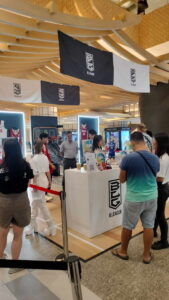 Activities that visitors could enjoy included a Guest Participation event (Free Throw Challenge) hosted by Ms. Sam Corrales on September 10. She conducted a free throw competition with the popular Japanese influencer Mr. FUMIYA. They also showcased autographed merchandise from B. LEAGUE players, displayed life-size panels featuring star players, featured a B-League game broadcast monitor, and distributed materials for the B-League All-Star Game tour package. Additionally, there was a Lucky Draw for B-League merchandise