Letsgoph.com |Calling all foodies and flavor enthusiasts! Craving a one-of-a-kind gastronomic adventure? Brace yourselves because your taste buds are in for a tasty ride!
Hold onto your spoons and forks as the SM Southmall Food Court rolls out the red carpet for the latest and greatest additions to our already mouthwatering lineup of food experiences! Get ready to tantalize your senses, because it's all about digging in, trying out, and unlocking a whole new realm of deliciousness.
Super Pollo
Craving undeniably good chicken dishes you'll keep coming back to? Look no further! Super Pollo is a paradise for all chicken aficionados. From crispy and golden fried chicken to tender and succulent grilled options, this eatery takes chicken to a whole new level of deliciousness. Get ready to indulge in a variety of mouthwatering chicken delights that will leave you coming back for more after every single bite.
Buffalo Avenue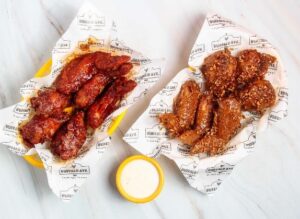 Attention wing fanatics! Buffalo Avenue has now landed at SM! Buffalo Avenue is your newest ultimate chicken wing haven. With crispy, juicy wings slathered in an array of mouthwatering sauces – from zesty to fiery – your flavor adventure knows no bounds. Get ready to experience wing perfection like never before!
Minggoy's Paella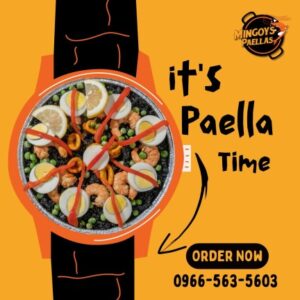 Discover the soul of Spain at Minggoy's Paella! Brace yourself for a taste extravaganza that goes beyond boundaries. Dive into the rich flavors of expertly crafted paella dishes, then journey further with an enticing array of rice specialties, mouthwatering croquettas, tantalizing tapas, and more. Your palate is in for an unforgettable Spanish fiesta that will awaken your senses and leave you craving the vibrant tastes of Minggoy's Paella.
Thai Prince
Spice up your taste buds at Thai Prince! Get set to savor Thailand's dynamic flavors with sizzling stir-fries, aromatic curries, and street food delights. From savory curries that embrace a symphony of spices to sizzling stir-fries that dance on your palate, every dish on Thai Prince's menu is a passport to an authentic Thai experience. Get ready to be enchanted by the harmonious blend of flavors and the rich traditions that make Thai cuisine a true masterpiece.
Flour Jar
Flour Jar is your haven for comfort and culinary delights. Enjoy steaming hot beverages, fluffy French toast, pancakes, and freshly baked pastries. Whether it's a morning pick-me-up, a leisurely brunch, or a quick afternoon snack, Flour Jar's cozy beverages and delicious treats will embrace your senses and soothe your soul.
Dimsum Bar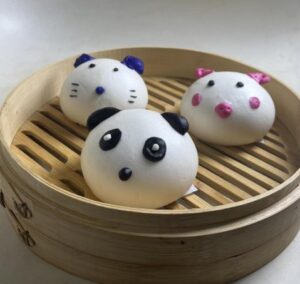 Discover Chinese dimsum perfection at Dimsum Bar by Hen Lin! From delicate dumplings to adorably designed steamed buns, every bite is a masterpiece. Whether you're a dimsum aficionado or new to this culinary delight, Dimsum Bar promises an unforgettable Chinese dining adventure.
The Daily Detox
Are you looking for a beverage bar that can both satisfy your tastebuds and keep you healthy? At The Daily Detox, you can grab a bottle of pure wellness! With a range of refreshing, nutrient-packed drinks, it's your next go-to spot for an exciting journey to better health through each delicious sip. Raise a bottle to a healthier, more vibrant you!
Rajah Palabok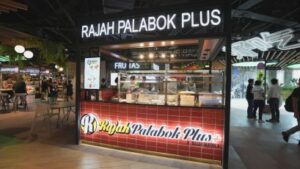 Your gateway to an authentic Filipino cuisine experience is here! Rajah Palabok is here at the SM Southmall to satisfy your palabok cravings. Whether you're a longtime lover of this classic dish or new to its delightful flavors, you are more than welcome to savor their mouthwatering offerings. Let your taste buds revel in the rich and delicious world of Rajah Palabok!
Hungry for excitement? Head to the SM Southmall Food Court located at the 2nd Level for a taste extravaganza of world flavors from global delights to local favorites. Your next unforgettable meal is just a visit away – see you there! For more information, visit @smsouthmall or @smsupermalls on Facebook, Instagram, and Tiktok.