Letsgoph.com | Filipinos are well known for their love of beer. During fiestas and the holiday season, we can see people chugging beers and dancing to music.
This year, Newport World Resorts will be hosting the return of OCTOBER FIESTA! A fun-filled event featuring some of the best beers from around the Philippines on September 30 to October 2 at The Plaza 2F Newport Mall.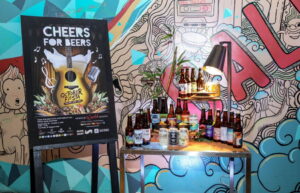 The Boondocks Brewing Co, Katipunan Craft Ales, Greshbrew, Beer Bunny, Weekend Craft Ales, Crows Beverage Ventures, NTL Craft Beer, Sagada Cellar Door, Drink It Now Pare, Elias Wicked Ales & Spirits, El Deposito Brewery, Nipa Brewery, and Engkanto Brewery are among the 13 leading Philippine craft beer brewers showcasing their well-crafted beer.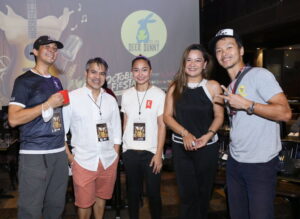 It's a must-visit event for beer lovers, a great opportunity to taste different beer flavors and to discover the best brews in the Philippines. You'll also have the chance to meet the brewers behind these wonderful beer flavors and learn more about their craft.
Newport World Resort's international hotel brands joins in on the festivities with their own takes on bar chow while the signature hangout spot, El Calle Food & Music Hall, provides classic beer-match munchies Sizzling Sisig, Grilled Sausages, and Tinapa Nachos. To make the Fiesta even more lively, a line-up of popular music acts will be performing throughout the whole three-day affair.
Day 1: September 30 (Friday)
5 PM – Donna Moreno
7 PM – Hello Ceasar
9 PM – Dom Rodriguez
Day 2: October 1 (Saturday)
5 PM – Musica
7 PM – Rox Puno
9 PM – Cass
Day 3: October 2 (Sunday)
5 PM – Alex Arias
7 PM – Junno
9 PM – Tiara Shaye
Celebrate life at Newport World Resorts' October Fiesta with craft beers, classic Filipino bar chow, and festive music. Tickets are now available from Php 250 for one (1) craft beer sample and Php 1,200 for one (1) local craft beer each from Boondocks Brewing Co and Katipunan Craft Ales, an El Calle Food and Music Hall Bar Chow Sampler, and a raffle entry for special prizes during the event. Guests may contact the Newport World Resorts National Sales Team: Archli Enriquez at 0917 823 9602, Kenneth Navoa at 0917 807 9387, and Jefferson Federizo at 0917 658 9378.