How the SM College Scholarship empowered its scholar
Letsgoph.com | Beyond the chance to pursue higher education, college is often a journey brimming with experiences that prompt self-discovery. It has a multifaceted role in shaping skilled, and well-rounded students, guided by new perspectives for the future.
Acknowledging the pivotal role of education in shaping future Filipinos, the SM Foundation's (SMFI) Scholarship Program has stood as a beacon of support. Alongside financial aid, SMFI inspires its young scholars to foster the discovery of their inner potential, just like Jamaica Magbanua.
Beyond the comfort zone
Throughout elementary and high school, Jamaica was always described as a shy student, often hunched between books. But before entering college, she used her passion and belief in the power of education to step out of her comfort zone. This move would help her soon unveil her true potential.
With pent-up courage, she took a shot at the SM College Scholarship application and even pursued a course in Computer Science, another brave step outside the Accountancy, Business, and Management (ABM) strand she finished in senior high school.
"I was great at bookkeeping, but I wanted to have a fulfilling academic journey. I kept thinking and realized the relevance of technology. I began searching for tech-related degrees and computer science caught my interest. I did not have a clue or a background in anything programming related so I challenged myself to take this course," she shared.
Jamaica's SM College Scholarship allowed her to give back the support of her parents by striving in school. It also allowed her to spread her wings and explore new horizons.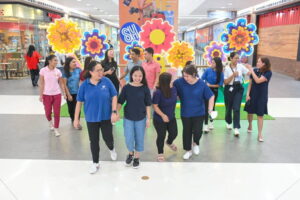 Through it, she bravely took on various learning opportunities and stepped up for college-based and university-wide leadership roles, enabling her to have a balanced college life and experience the joys of learning.
"I never imagined being a leader," she admitted. "Before college, it wasn't something I saw myself doing. However, this journey has revealed my courage, persistence, and determination to achieve excellence. College has been an eye-opening and fascinating experience."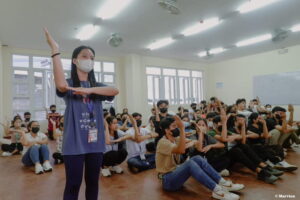 Gaining momentum through her new skills and experience, the young scholar now dreams of creating a world-benefiting project despite her initial unfamiliarity with programming.
"Entering college, I have honed essential logical, numerical, and programming skills, which I believe are the building blocks for my future as an IT professional. The exhilaration I feel when I develop a functional program is indescribable. I envision creating programs that bring joy, enhance convenience, and make workplaces more dynamic, ultimately spreading social good through technology," she said.
As she delves into the world of technology, she continues to bank on her courage and passion so she can pave a meaningful future–both in school and beyond.
"The challenges of being a computer science student motivate me to constantly improve. Technology's vast and ever-evolving nature may be overwhelming, but I find it exciting because it offers endless opportunities to learn and grow. Embracing technology allows me to become the person I aspire to be, surpassing even my own expectations," she capped.