Letsgoph.com | Despite the pandemic, SM Foundation (SMFI) did not waver in its commitment to help send deserving public high school graduates to college. It was a commitment started by its founder, the late Tatang Henry Sy Sr. so that each SM scholar can help send another sibling to school and ultimately help in the improvement of their standard of living.
SM scholars enjoy free tuition, receives monthly stipend, book allowance and the opportunity to earn extra income by working in SM group during school breaks. Aside from these benefits, scholars are assured of engagement activities that will spur their academic, personal and social growth.
For the last two years, SM Foundation holds virtual gatherings for its scholars to ensure their safety, as well as the wellbeing of SMFI employees, due to the heightened restrictions brought about by the pandemic. For this year, the awarding of the SM college scholarship will be held online on August 27 via SMFI official Facebook page: @SMFoundationInc.
This year, SM will welcome more than 300 new scholars, 60% of which are from the provinces while 40% are in the NCR enrolled in 140 partner schools nationwide.
Applying for an SM scholarship means meeting the criteria set by SM Foundation, passing the qualifying examinations, hurdling the interview – with virtual home visits conducted by the SMFI Team and employee volunteers from the SM group.
Getting to know the new scholars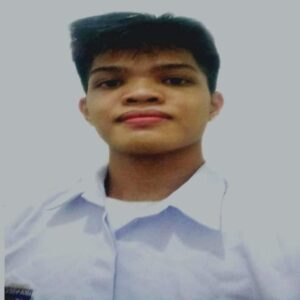 19 year-old Ashley Amansec of Manila graduated from the Caloocan City Science High School. He is the second among three children of a construction worker and a sari-sari store owner. He is now enrolled at the National University and pursuing BS Mechanical Engineering.
Ashley admitted he did not apply for any other scholarship. The SM college scholarship has always been his choice after researching and reading about the program. He believes that the scholarship will not only help him finish his college education – but will also prepare him for the rigors of college life and the world of work in a professional environment.
"I learned that to better prepare them for a changing workplace environment, SM Scholars also receive training activities, which enables their scholars to learn how to develop and market ideas, work as a part of a team, and other personal development trainings. I believe that this is a great component of their scholarship program – which will prepare us before joining the real world," said Ashley.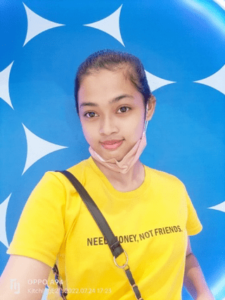 18, a student at the Central Philippine University pursuing BSECE, applying for the scholarship was one of the most challenging endeavors she took after high school graduation. The eldest among three children, her father is a tricycle driver.
"Knowing that I am financially underprivileged, I promised myself that I must take every opportunity to acquire a college scholarship. I told myself, its either I take a shot and do my best for the SM scholarship, or I become a working student," Niva said.
"I felt auspicious when I applied for the SM scholarship. It gave me hope that I can pass since the process for applying, since their system is very fair. Instead of just a grade-based assessment, they also have an examination. An interview and virtual home visit were also conducted to further assess the applicant, which ensures that the candidate is much deserving of the scholarship grant," Niva added.
One SM scholar who hails from Isabela is Emerald Clare Cusamo. The 17year-old high school graduate of Cabatuan National High School will be pursuing a degree in Accountancy at the Our Lady of Pillar College in Cauayan. Emerald has always been fascinated with financial management – an area that she believes that the Filipinos should be educated of. "'Rich Dad and Poor Dad' by Robert Kiyosaki made me realize how financial literacy can grant you financial freedom. After graduating, I will try my best to share my knowledge on financial literacy – which I believe will help my fellow kababayans on improving their financial management which will in turn, help their economic status," Emerald stated.
SMFI, through its Scholarship program, provides deserving and qualified students with access to college education and technical-vocational studies since 1993. To date, SMFI has produced more than 8,000 scholar-graduates