As the country faces the dire effects of the pandemic, the importance of access to quality healthcare become more apparent. Community based health care facilities became an important resource in managing not only the pandemic, but also provide primary care to illnesses. However, in countries with decentralized health systems like the Philippines, the quality and effectiveness of Barangay Health Facilities may differ across regions due to scarcity in resource, especially in low-income communities.
Bolstering access to community health care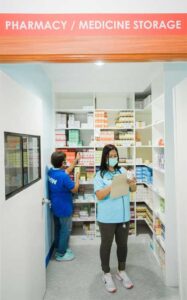 In the Philippines National Demographic and Health Survey 2017, almost 60% of the respondents who sought medical care utilized public health facilities—and a big chunk went to a community health center or a barangay health station.
Considering the need of its stakeholders and aligning to its social good pillar on health and wellness, SMFI partnered with UNIQLO and parent company Fast Retailing Co., Ltd to help build and improve seven health clinics.
"We need to provide our stakeholders, especially those living in marginalized communities with quality and accessible health care through various social good programs focusing on health and wellness—which will, in turn, allow families to have better healthcare outcomes," said Connie Angeles, SMFI executive director for health and medical programs.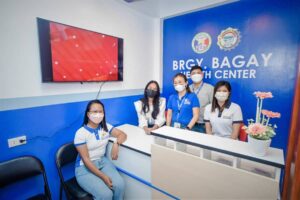 "It has been UNIQLO's mission to develop ways to make the society better," said Nakamura Masayoshi, UNIQLO Philippines Chief Operating. "UNIQLO is grateful and honored to play a role in improving the health infrastructure in the country. Through our partnership efforts with SM, we hope to uplift the lives of Filipinos and ensure that everyone has access to primary medical care."
UNIQLO believes in turning the power of clothing into a force of good in every step of development. From design and production, made with people of diverse backgrounds, working with energy and enthusiasm.  This philosophy enables UNIQLO to extend the same spirit to customers and all stakeholders by working with them to aspire for a better society where we all thrive.
#SocialGood Partnership
UNIQLO and SMFI have renovated and turned over five health and wellness centers namely Montalban Infirmary Hospital in Rodriguez, Rizal; Barangka City Health Center in Marikina City; Brgy. Ugac Sur Health Center and Brgy. Bagay Health Center in Tuguegarao; and District 2 Health Center in Cauayan, Isabela.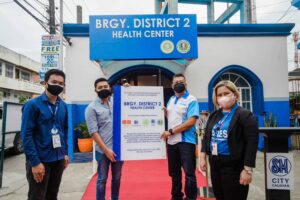 The social good partners are also set to launch and turn over two more improved health centers in Brgy. San Roque Health Station in Camarines Sur and Brgy. Bolo Health Center in Legazpi City.
Included in the improvements are patients' waiting lounge, reception area, outpatient department, male and female wards, pharmacy, emergency room, treatment area, birthing facility, mobile play cabinet for children, and a laboratory, among others. Each health center is stocked with basic medical equipment.
Furthermore, SMFI highlighted that working with like-minded institutions bring businesses, people, and organizations together in a more meaningful way.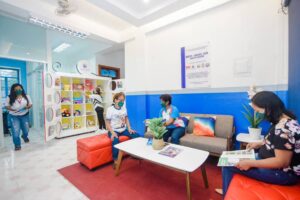 "We want our communities to be able to access medical care services, whenever and wherever they need it. This is why, alongside with our partners like UNIQLO, the focus is on the improvement of government health facilities and hospitals — which will allow our countrymen to have access to quality and sufficient medical care," she said.
The seven clinics and health centers are just a fraction of the more than 170 health facilities that SMFI have renovated over the years under its Health and Medical programs.