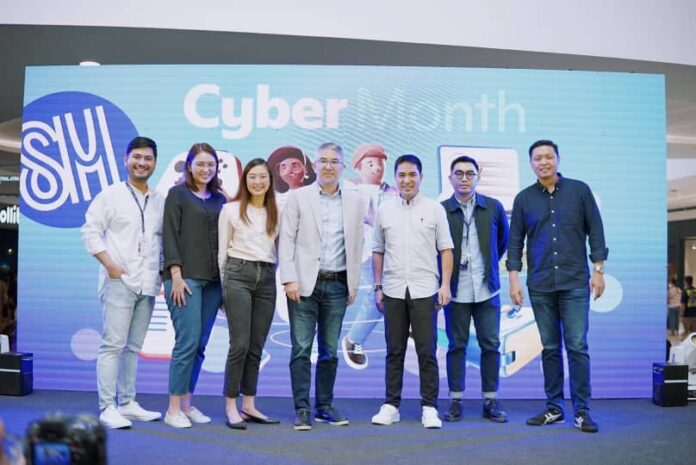 Letsgoph.com | As our world continues to evolve at a supersonic pace, technology has become an indispensable partner in our daily lives. This has led to today and the evolvement of the digital native—an individual born during the digital era and fully adapted to the digital world at an early age.
At the official launch of Cyber Month 2022 last August 3 at the Main Atrium of SM Mall of Asia, digital citizens and fans of participating cyberbrands were treated to an electrifying range of their latest offerings.
The event was hosted by Ms Earth Philippines (Air) 2018 and Ms World Philippines 2nd Princess 2013, Zahra Bianca Saldua who both welcomed all launch guests.
SAVP for Cyberzone and Sponsorship Patrick Pacla, highlighted that SM Cyberzone continues to be the number one tech authority in the country as it continues to provide the widest range of products for smart homes, e-sports enthusiasts, and those looking for the latest and greatest gadgets. The event was attended by media friends, tech journalists, bloggers, and publication editors.
After the heartfelt messages and performances that followed, SM Supermalls officially marked the start of Cyber Month 2022 by pressing a giant green button, led by the executives from Xiaomi, SM, Smart Communications, RealMe, and Dreame to signify the biggest cyber event to date.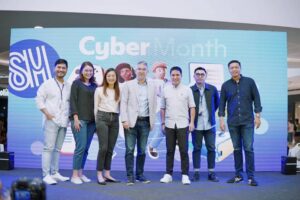 Following this, global tech brands like Samsung, Xiaomi, Dyson, RealMe, and Dreame, as well as homegrown monikers like PC Express, Cherry Mobile, Smart Communications, and SM Online, presented or showcased their brands and lineup of their offerings this 2022. In addition, they also gave away branded merchandise to winners of their mini-games—post-presentation. Our Home, the furniture and fixtures marque of SM, had a display showcase at the centre of the atrium to inspire the audience with a vision of how they can remake and refresh their own spaces alongside the new technological devices.
During Cybermonth or throughout the year, SM Cyberzone always has a great deal in store for you at every price range, at over 50 locations all over the country, with the assurance of quality branded merchandise and warranties you can count on for after-sales service. For more information, go to www.smcyberzone.com and follow us @smcyberzone. For the latest updates, check out our hashtags: #SMCyberMonth2022 and #CheckCyberzone.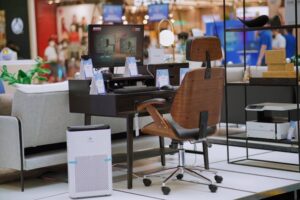 Tech enthusiasts can enjoy a wide array of great deals, offers, and choices as they shop the latest and greatest here at Cyberzone.
For Samsung, buyers can enjoy up to Php 4000 pesos off for the A-Series smartphone lineup and an instalment plan of up to 60 months at 0% interest for the flagship S-Series.
For Xiaomi, buyers can choose from a wide variety of Smart devices that they can use for their homes, workplaces, or leisure that caters to every price range.
For RealMe, buyers are greeted by the changes made to their lineup, their first-ever laptop, the RealMe Book, with all the bells and whistles starting at Php 29,900 and their best-selling wireless headset, RealMe Buds, starting at Php 1,490.
For Cherry Mobile, buyers are spoilt for choice with budget-friendly options starting at Php 350 for their smart devices.
The event wrapped up with a trivia game, powered by Kahoot! ™, to test their knowledge of the event. Huge prizes were given to the top seven, courtesy of the participating brands and SM Cyberzone.
Enjoy all these activities and more when you visit any SM mall near you. Rest assured that the well-being and safety of you and your family is our top priority because SM Supermalls implements #SafeMalling protocols nationwide.
Stay up-to-date on all the events happening at SM Supermalls. Visit www.smsupermalls.com and follow @smsupermalls on all social media accounts.